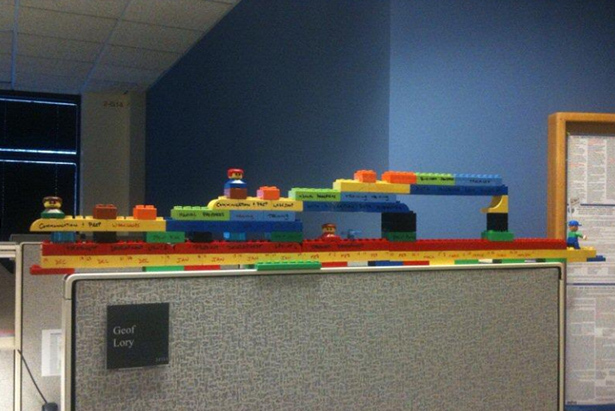 I was talking with a project manager the other day who was  frustrated with his inability to effectively communicate his project plan to a diverse and busy group of stakeholders. Then it flashed in my mind's eye: the idea of making a schedule out of LEGO.
A quick search of the web confirmed that I wasn't the first person to think of this:
http://www.torstenkoerting.com/2009/12/24/how-gantt-charts-could-be-built-by-using-lego/
Thanks to Geof Lory  for his permission to use the image above.