Early in my career I had the privilege of being in the employ of The International Business Machine Corporation (IBM).  IBM is a rigorous organization.  The firm put an emphasis on professional development more so than any other of my experience at that time or since.
Sometimes these efforts fell flat:  Our leadership held a meeting at Fairfield University for 100 of us from around the country.  They keynote speaker helped us to figure out what color M&M we were… I did not leave this event feeling developed, professionally or otherwise. Read More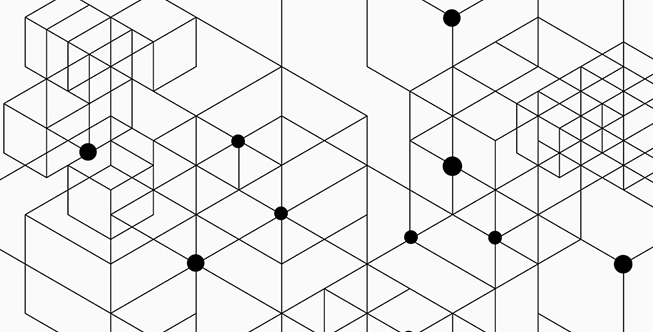 Vector math is a field of study with which we are all familiar, even if we don't know it by that name. Vector math usually involves an XY axis, and sometimes a z-axis for a three-dimensional analysis. However, I'm going to misuse this mathematical term in order to create an analogy about organizational behavior.
Organizations can create their own vector math on any given initiative or project. That is to say, the level at which people have a shared vision and are heading in the same direction can tell you a lot about the likely success of a project or initiative. Having a shared vision requires communication, collaboration and a couple of organizationally rare "earth elements" as far as I can see in corporate America (to further misappropriate scientific terminology and extend the analogy).
Read More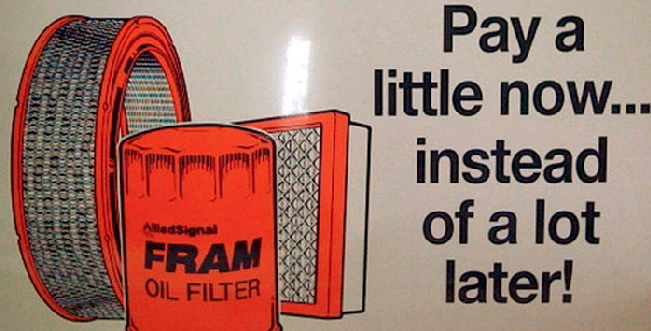 How does planning impact the predictability of project delivery?  There is some good data available on this topic and it has been raising eyebrows in the project management world.
One good way to measure project delivery competence is by evaluating capital effectiveness.  Capital effectiveness is an index measurement of how much money it takes to deliver a set dollar amount of capital projects within a one year period.  Companies which have a high level of competency and predictability in project delivery have a low Capital Effectiveness Measurement (CEM).
The interesting findings come with the next layer of investigation into how the best and worst firms deliver projects.  It turns out that firms with the lowest CEM spend a larger percentage of their overall capital budget on planning.
The least effective organizations invest the least amount of money into the project planning process.  The most effective organizations invest the most amount of money into the project planning process.
Or… Talk to the Hand.
Communication is a multistep process. Figure one is the classic communication model taught to project managers. As you can see from the model there are plenty of failure points in communication, even when the sender is clear on what they want to communicate and the receiver wants to be receiving. Read More
Santosh Bhat at Australasian Project Planning recently got a copy of the beta version of Netpoint 5. Here what he had to say…
Introduction
For those not familiar with Netpoint or the Graphical Path Method, refer to more information on the Australasian Project Planning website here, or go direct to the source of all Netpoint and GPM information at PMA Technologies.
Background
Back in October 2014, I started a LinkedIn Group for Netpoint users and made a post of enhancement suggestions for Netpoint. Unbeknownst to me, the PMA technologies team were well into making the next major release of Netpoint.
At the Netpoint & GPM  Conference in January 2015, the features of Netpoint 5 were presented, and now having had a chance to trial a Beta release of Netpoint 5, I've put together the following article reviewing some of the main new features to help those who may be moving from earlier releases – or those who may need just a little nudge to try Netpoint for their organisations or projects.
Disclaimer
As can be expected, there are some limitations of this review,  Netpoint 5 is still in Beta release, no doubt there will be further modifications before a final release. Also, NetRisk was not a part of this Beta Trial, so some of the enhancements to NetRisk are not reviewed.
Activity Sizes and Patterns
Netpoint 5 now allows setting of sizes and patterns for activities.
A schedule that is easily understandable and measurable by all project stakeholders is crucial to a successful project. Yet there is often a disconnect between the key players who create the schedules. While schedulers and project managers (PMs) may be experts in their own fields, they typically don't understand the needs and requirements of their counterparts' roles.
Schedulers are experts in dealing with scheduling software, and PMs are experts in developing a project plan, but often these don't intersect as well as you'd expect, or create the most useful project schedule. Instead, two schedules are usually created: the schedulers create one to meet the contractual requirements, and the PMs make one that includes the working details needed to complete the project. And rarely do these schedules align – except at major contractual milestones.
Both schedulers and PMs need to have a big picture understanding. This is crucial to developing a tight, useful and successful schedule for everyone involved. Combining contractual requirements like critical milestones with detailed project tasks allows everyone involved – from leadership and reviewers to ground-level workers and schedulers – to better understand the project's scope and its progress. Read More
Project planning presents the first opportunity to identify and address bottlenecks and constraints. We have to be a little careful in using the term "constraints" in the construction and planning industry, because this is also a term of art in the world of scheduling. When creating a schedule, the scheduler or planner can set a time constraint on an activity. For instance, a SNE constraint requires that an activity can "Start No Earlier" than the date specified by the scheduler. Because of the algorithmic limitations of CPM, constraints must be used to hold a date later than the calculated early start date. While each of these constraints should be considered in light of a TOC project evaluation, they are only one small aspect of the application of TOC in construction projects.
Goldratt's theory is comprehensive – it holds the overall project to a higher standard. In TOC, the ultimate measure of system effectiveness is throughput. What is throughput?  It depends on the organization's goals. For a manufacturing company, throughput is how efficiently product has been designed, produced, and sold and paid for, and at what cost. For a professional services firm, the equation is a little different, because in the world of professional services, the work cannot be produced and sold, but the consultants are inventory (a very costly asset when not productive, or, more cruelly, meat with an expiration date at the butcher counter).
To be an artist means never to avert one's eyes.
To be a consumer of P6 Primavera schedules means a nearly constant urge to avert one's eyes.
Beauty is in the eye of the beholder, but the graphic produced by P6 is a schedule diagram only a mother could love. How did this come to be? Well, we have to start with the architectural basis on which the P6 diagram is built. All CPM systems have three engines: database, scheduling and display. Because of the algorithms that drive CPM, each change in the database requires a complete forward and backward pass of the database through the scheduling engine. Then a new set of early start dates is generated and redrawn.
Because the database is a column-and-row sort of affair, the user is unable to control the path of logic ties between activities. What results is a spaghetti dinner of logic ties presented in such a way that it is nearly impossible to follow which activity is driving which through the schedule.  The graphical representation of the schedule could use some improvement, but mechanically, CPM is not up to the task.
Wouldn't it be great if you could see how a building will come together day by day, based on all of your drawings and your schedule – to really visualize the plan?  That might make a good blog url…
4D BIM can accomplish this, to a certain extent. If you ask most practitioners what the benefits of BIM and 4D BIM might be, they will respond with clash detection, more accurate cost information, and facilities management. These are the classic benefits of 3D BIM; the actual level of benefit derived from the implementation of 3D BIM has been quite variable.
But if the model is built correctly, you can see the risks in construction before the first piling is driven.  For instance, you can see that your plan calls for two cranes to be in the same place at the same time, or that your plan calls for material to enter the jobsite through an opening that's actually too small for the material.